Stocks - Boeing, Oracle Fall Premarket; Nio, Target Rise?
Investing.com ?|?Oct 08, 2019 08:37AM ET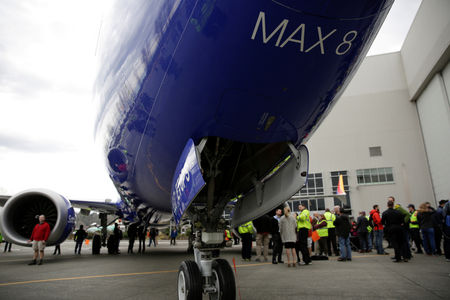 Investing.com - Stocks in focus in premarket trading on Tuesday:
? Boeing (NYSE:BA) stock fell 1.5% in premarket trade by 8:20 AM ET (12:20 GMT) after the Wall Street Journal reported that the return of the 737 MAX could be delayed by European Aviation Safety Agency's refusal to accept FAA assurances that the planes are safe.
? Target (NYSE:TGT) stock inched up 0.2% after it was rated a "strong buy" in new coverage at Raymond James, citing its adjustment to the new world of retail.
? Domino's Pizza (NYSE:DPZ) stock declined 6.7% after saying same-store sales were hurt by growing competition from third-party delivery services. The company reported earnings per share of only $2.05 during the fiscal third quarter, around 1% less than the market expected.
?Oracle (NYSE:ORCL) stock slipped 1.1% on news that it is planning to hire 2,000 workers as part of a plan to expand its cloud computing services.
? Ambarella (NASDAQ:AMBA) stock slumped 13% after the U.S. blacklisted one of its customers, Chinese video surveillance equipment company Hikvision Digital Technology (SZ:002415).
?Nio (NYSE:NIO) stock surged 12.9% after the Chinese electric car maker delivered 4,799 vehicles during the third quarter, up 35.1% from the second quarter. It was down over 75% year-to-date as of Monday's close.
Written By: Investing.com